Description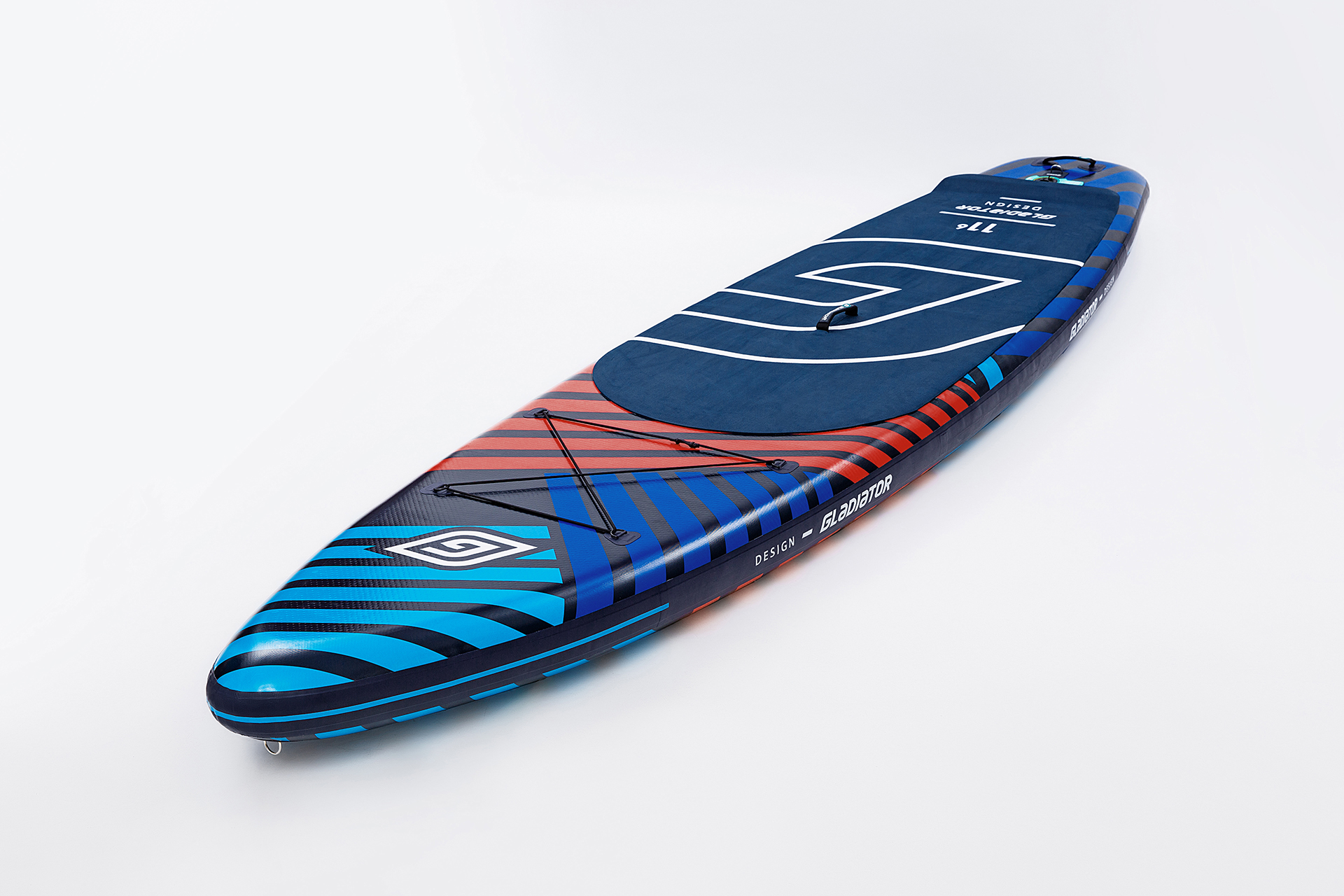 Gladiator Pro sērijas dēļi izceļas ar modernām tehnoloģijām un lielisku komplektāciju, kādu parasti piedāvā tikai "premium" dēļiem. Gladiator SUP dēļi ir viegli un noturīgi pret izliekšanos, jo izgatavoti izmantojot augstas kvalitātes materiālus sakausējot Fusion tehnoloģijā un to maksimālais spiediens ir 26psi. Dēļa malas pastiprinātas ar Xstrong lentu, kas dēlim piedod papildus stingrību. Dēļa garums un proporcijas ir veidotas tā, lai tas būtu pietiekoši stabils un viegli lietojams arī iesācējam. Uz dēļa paredzēta īpaša vieta mantu nostiprināšanai brauciena laikā.
Atšķirībā no LT sērijas Gladiator dēļiem, Gladiator PRO ir izgatavots no MSL tehnoloģijas meteriāla, komplektēts ar vieglu karbona kompozīta materiāla airi un mugursomu, kas aprīkota ar riteņiem ērtākai dēļa transportēšanai.
Garums: 11'6
Platums: 34″ / 86 cm
Biezums: 6″ / 15 cm
Tilpums: 330 litri
Svars: 10.5 kg
Braucēja svars: līdz 140 kg
Komplektā ietilpst:
3 daļīgs, regulējams airis ar karbona kātu.
Ar riteņiem aprīkota mugursoma dēlim un aksesuāriem.
Augstas kvalitātes Bravo pumpis ar manometru un divvirzienu pumpēšanas iespēju.
Drošības pavada (leash).
Spura
Remonta piederumu komplekts
The colorful and fast Gladiator Pro Design 11'6 touring SUP board won't leave anyone indifferent. It is made for those who like high-quality things with eye-catching visual appearance. The model is very reliable – it is made from cutting-edge hi-tech materials of professional quality. The SUP board can carry a load of 140 kilograms and is suitable for high-speed riding and traveling with children.
The Gladiator Pro Design 11'6 SUP board was made using two-layer PVC on a strong textile base with a density of 1000 den joined by lamination method. The edges of the SUP board are reinforced by super strong double rail made using an innovative technology called Xstrong edge. It has a special structure and fastening technology. The board becomes one with the rail, which makes it incredibly hard. The hard and strong board slides steadily and easily on the surface of water.
The SUP is equipped with high-quality accessories, a spacious bag on wheels, a handy leash, a portable carbon paddle with a blade made of fiberglass, an Italian double-acting pump and a repair kit.
Material – Double layer Fusion
Length (ft) – 11.6
Width (inch) – 34
Thichness (inch) – 6
Weight (Kg) – 10.5
Riders weight (max Kg) – 140
Volume (litres) – 330
Maximum pressure – 26PSI